Obituary for Dr. Dorothy M. Tucker
Dorothy M. Tucker, "Dot, Dottie, Dr. Dot, Aunt Dot", of 3627 Aureola Blvd, Los Angeles, California and formerly of Fostoria, Ohio departed this life on Tuesday, December 28, 2017 after a long illness. She was born in Spartanburg County, South Carolina to the late James Tucker, Sr. and Cleo Christine (Fant) Tucker.
Dorothy was a trailblazer, fighting for social justice, political change and diversity and she made a profound and lasting impact on so many lives; personally, professionally, politically and socially. Dorothy was beautiful, brilliant, multi-faceted, passionate, fun loving, serious and charismatic; a psychologist and an educator who worked magic through teaching, consulting, counseling and public service on the local, state, national and international level. One of Dorothy's passions was collecting lifelong friends around the world. She was always available to listen, advise, play, visit or just be there when needed, any time, day or night.
Sports, yet another passion of hers, found her wearing the team jerseys and hats of The Ohio State University, the Raiders, the Lakers, the Detroit Pistons and the Dodgers on game days. Not missing a minute of play.
Dorothy, also passionate about art, was a lifelong collector of African diaspora works and a patron of African American artists. Her expensive collection includes pieces by Jacob Lawrence, Elizabeth Catlett, John Outterbridge, Alicia Griffin, Ramsess, Charles Donna, Suzanne Jackson, Daryl Golden and many others. Her impeccable taste and artistic sense extended to her personal style. Known for her legendary shopping abilities, she always went out looking as if headed to a fashion shoot.
One of Dorothy's many callings was politics as a vehicle to improve the lives of women and people of color. She was active during the 1960's Civil Rights movement. She attended the inauguration of President Clinton, marched for the Equal Rights Amendment in Washington, D.C., and helped organize the International Women's Conference. We know that on Jan. 20, 2018 she will be walking in spirit on the 1-year anniversary of the history-making national Women's March.
Dorothy was always an academic star, always pushing herself far beyond her expectations. She graduated from Fostoria High School at the age of 16. In High School she was part of the National Honor Society, Choir, Girls Glee Club, and a Cheerleader and participated in school plays. She went on to receive a BA in Education from Bowling Green State University (BGSU), becoming the first African American Cheerleader all the while her brother, the late James Tucker, Jr., was the only African American basketball player at the time. She was a member of Omega Phi Alpha and Delta Phi Theta Sorority. She received the Distinguished Alumni Award from Bowling Green and along with her brother James Tucker, Jr received the Centennial Award as BGSU's top 100 graduates in the history of the school. As an active alum, she spearheaded homecoming events for the African American Alumni and cofounded the Black Pioneer Scholarship Fund with Berton Keith as a way to help encourage minorities to attend BGSU. She was also part of the BGSU Alumni Board for several years.
She later went on to obtain a Master's Degree in Child Psychology from the University of Toledo and later obtained a Doctorate in Counseling Education from The Ohio State University. After moving to Los Angeles she earned her second PhD in Clinical Psychology from the California School of Professional Psychology.
She was like the eternal student always open to new learnings. She felt that the key to success was education and that is something that she passed along to others every day.
Other distinguishing awards included: the Mentor Award from the LA Women's Foundation, the Helen Margulies Mehr and the Silver Psy Award from the California Psychological Association.
After graduating from Bowling Green she taught in Fostoria, Ohio at Longfellow School. From there she taught in Brentwood, Long Island New York Schools and then off to Spangdahlem, Germany Air Force Base, teaching in the school system there for two years. It was in Germany that she met her husband Benjamin who was serving in the Military.
During her extensive career she became a nationally recognized expert on using the tools of her discipline in public schools, universities, corporations and the LAPD. She was a licensed psychologist, a police psychologist, a consulting professor with Saybrook Graduate School and Research Center, and she taught as a faculty member at the John F Kennedy University School of Management. She was a high profile psychological consultant to major corporations and governments around the world, including the US Department of Defense and U.S. Agency for International Development/the Government of Uganda.
She served as a Psychologist for 15 + yrs. with the LAPD and was part of the negotiating team during hostage situations as well as provided direct counseling to officers at the 77th Division headquarters. She carried a badge and had her own registered hardware.
She was founder/ president of the Families in New Directions/Crenshaw Consortium providing mental health counseling to the areas underserved population and provided expert witness for child custody cases in Family Court.
During her career she also helped to start a major university as a professor of education at Florida International in Miami which is the largest University in Florida. She also helped Florida Training Laboratory build a diversity program.
She was the founding member of community outreach groups such as the Black Women's Forum, and One Hundred Black Women.
She was involved with several local, state and federal committees such as:

• Special assistant to the speaker of the California Assembly
• Appointed by Assembly speaker Willie Brown Jr. to the State Bar Board of Governors.
• Involved in the Legal Relief Efforts in LA after the Rodney King Beating
• Served on the Editorial Board of the Journal of Social and Behavioral Sciences
• Former president of the United Negro College Fund
• National reputation for her pioneering work in human rights advocacy and counseling
• Past President and governing board member of the California Psychological Association
• Former Director of the National Training Labs – Bethel Maine
• Appointed by chief justice of California as the chair of Judicial Council's Access and Fairness Advisory Committee
• Center for Judicial Education and Research Fairness Education Committee and the Procedural Fairness Committee.
• Chair - State Bar's Board Committee on Legal Services
o Vice chair- On the Committee Bar of examiners – (reviewed issues like, minority pass rates, the examine it self, assessment, lawyering skills, moral character process
o Chaired the Moral Character subcommittee
• Head Start
• American Psychological Association
• Association of Black Psychologist
• United Way


She was a lifelong member and supporter of Faith African Methodist Episcopal Church, Fostoria, Ohio.
She leaves behind to cherish her memory a loving, devoted husband of 49 yrs., Benjamin Blakely of Los Angeles, California, and is mourned by her brother and sisters in- law, along with a host of nieces, nephews, cousins and friends on the west coast.
She also leaves behind to cherish her memory and carry on the family honor and traditions her brother Jesse Tucker of South Bend, Indiana, and her sister Nancy Tucker of Fostoria, Ohio. She was everyone's favorite Auntie with a flair for the dramatic, a high level of energy and the sky is the limit mentality. Her nieces and nephews were like her own children: A. Lynn Tucker-Roberts (Mark); Mark A. Tucker; Kim C. Fant-Cousin (Darnell); Keith A. Tucker; M. Kristine Tucker; Jon A. Tucker and Barbara J. Hamilton. From Ohio are her great nieces and nephews: Stephen Roberts, God Daughter - Ashlyn Roberts; Theren M. Tucker, Delaine and Erica Depp; Nelson and Andre' Cousin; Anthony Tucker; Shawn Keels Jr., Lukas Tucker and Deneivia Hamilton.
She also leaves to cherish her memory a host of great great nieces and nephews, cousins and lifelong friends, along with her God Daughter, Laurie Billingsley and God Son, Arthur George.
The family wishes to thank caregiver's Delores Henry and Latresa Rankin of LivHOME, Inc. Los Angeles, for their enduring support well beyond the call of duty.
Memorial Services will be held at Angeles Funeral Home, on 3875 S. Crenshaw Blvd. in Los Angeles in the near term.
In Fostoria, visitation will be from 2- 6 pm on Monday, January 8, 2018 at Hoening & Son Funeral Home located on 133 W. Tiffin St., Fostoria, Ohio, 44830 with funeral services being held at the funeral home on Tuesday, January 9th at 12:00 pm. Interment will be at Fountain Cemetery, Fostoria immediately following the service.
Contributions may be made to Faith A.M.E. Church. Online expressions of sympathy may be made by visiting www.hoeningfuneralhome.com.
To send flowers or a remembrance gift to the family of Dr. Dorothy M. Tucker, please visit our Tribute Store.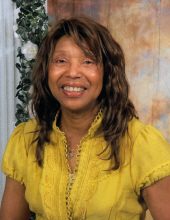 Thank you for sharing your
memory of Dr. Dorothy
Provide comfort by sending fresh
flowers from our local florist.
No thanks, please don't show me this again.