Outer Enclosures
Outer Enclosures / Burial Vaults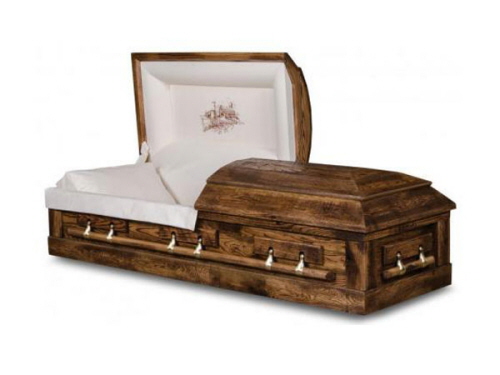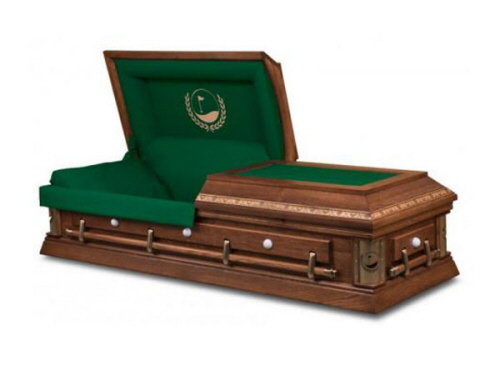 Fairway / Golf - G32
This is an example of a hardwood casket with a golf theme and royal velvet interior.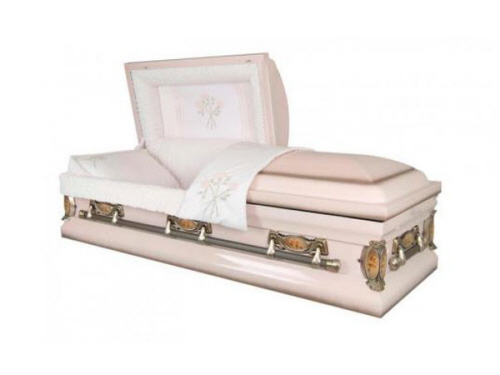 Feminine Casket - F45
This is an example of a feminine casket available in a variety of metals from steel, stainless steel and copper.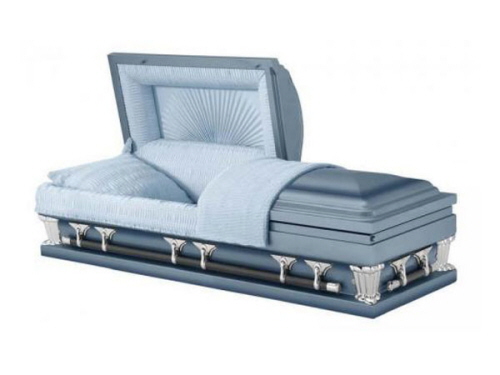 Finch Dimension - OS50
This is a sample of a casket that is wider on the inside. It accomodates a person with larger shoulders or of a bigger stature. It is available in many colors, styles and sizes.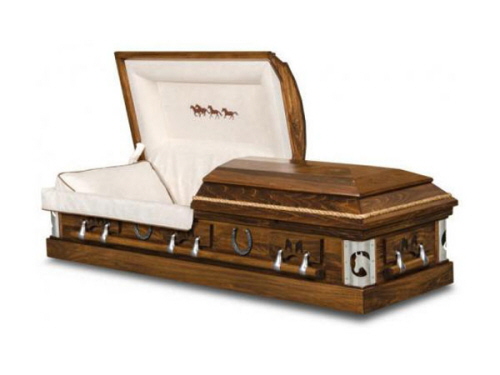 Horse Casket - H11
This is an example of a Horse theme casket.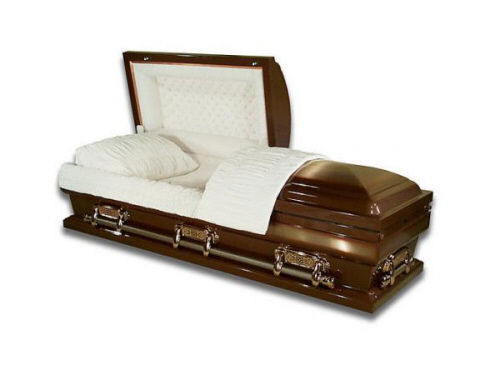 Majestic - M22
Distinct premium casket custom designed.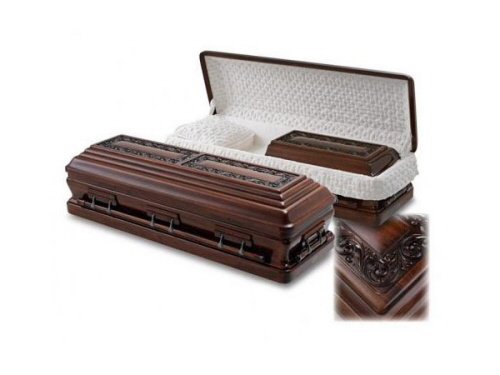 President Mahogany Casket - P50
This is a solid mahogany casket that has been hand crafted with great skill and the finest materials. It is called a full lid, or full couch casket with a decorative panel designed to cover the bottom half of the casket.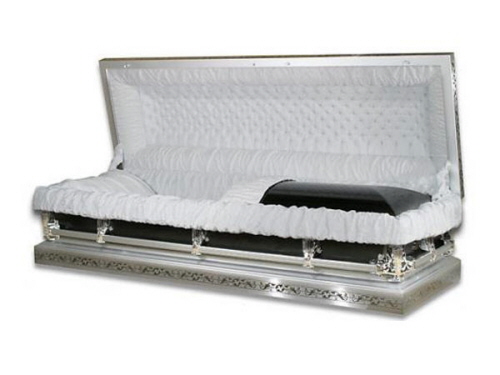 Princeton - P9
Sample of a full couch/full lid casket.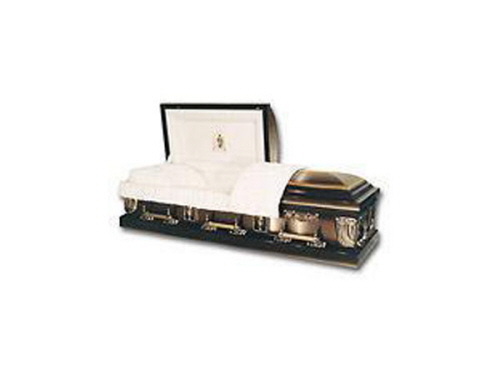 Queen - Q13
Theme casket called the Queen.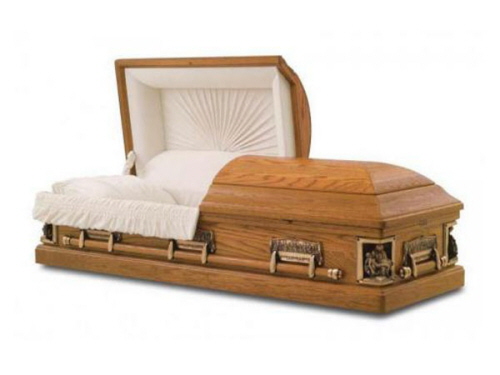 Religious Theme - P46
This is a sample of an Oak Casket with pieta corners, available in many other motifs.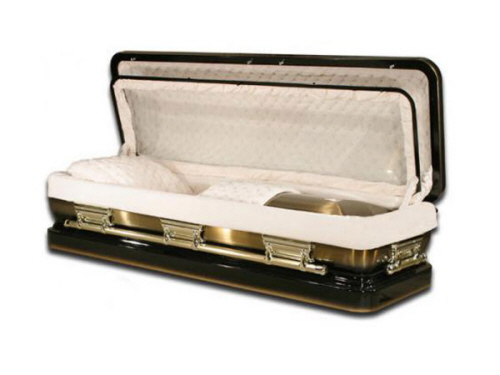 Solid Bronze - BR31
This is a solid bronze full couch casket, it is one of the finest caskets manufactured.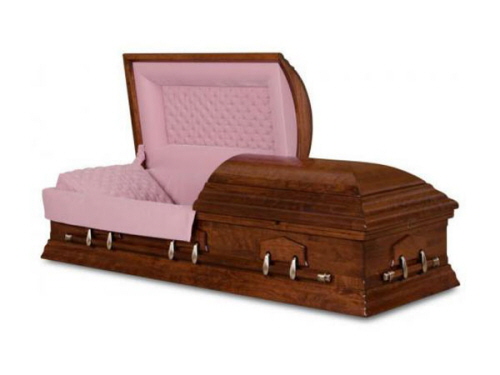 Solid Cherry Casket - CH20
This is a solid cherry hardwood casket. It has a mauve velvet interior.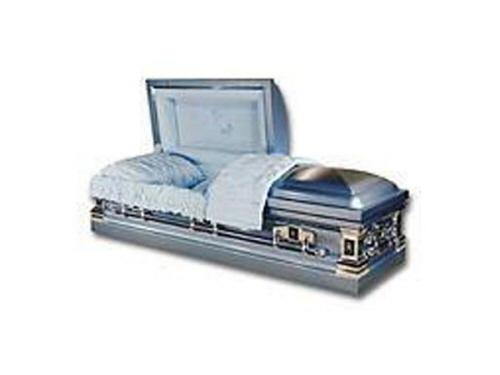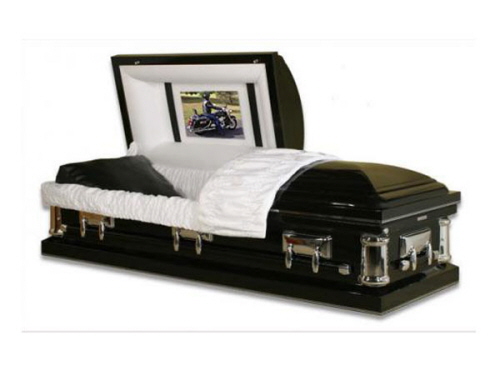 The Biker - MC42
This is a sample using a casket color and custom casket panel to not only show a biker, but the actual deceased on his motorcycle.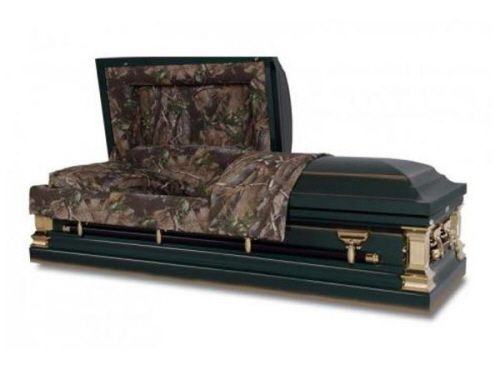 The Camouflage - C43
This is a sample of a camouflage interior, available in hardwood or metal.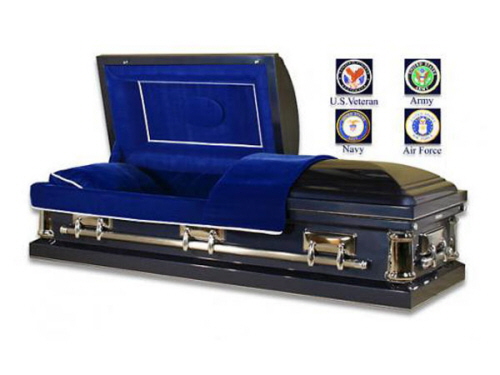 The Veteran - V41
No description available.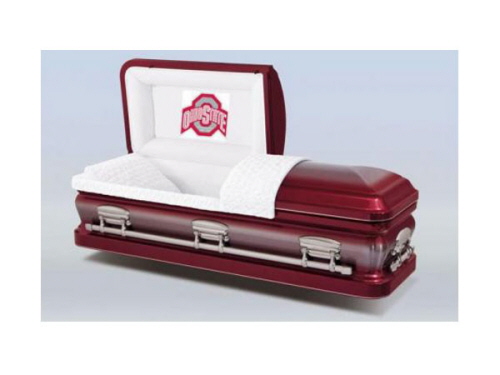 Theme Casket - OS40
Sample of a family who added their fathers Ohio State Letter to the back panel of the casket.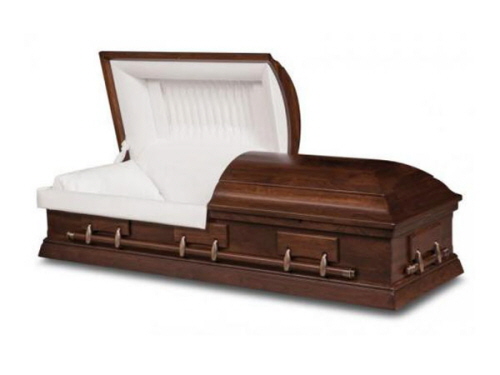 Walnut - W10
Solid Walnut Casket with premium velvet interior.